My Fav Links
These are links to my top ten favourite links. The sites will probably be about music or have little games and just other some fun stuff.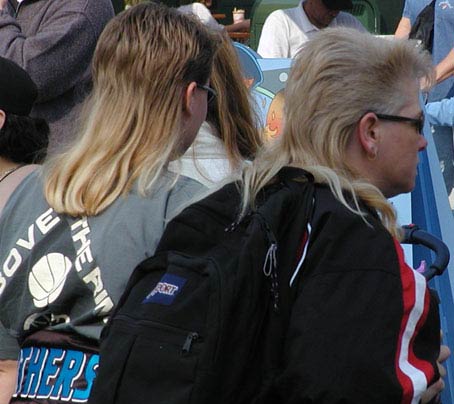 These two mullets are probably the best mullets i've ever seen in my life apart from when me and specky were in mc donalds mullet spotting when i saw a killer mullet and i could'nt stop looking at her i felt like getting down on my knees and praising her but she looked like a jipsy so i didnt bother.
Search Engines
AltaVista You know us as the Internet's original search engine.
Lycos One of the most visited hubs on the Internet reaching one out of every two web users.
Yahoo! With over half a million sites divided into more than 25,000 categories, Yahoo! is both browseable and searchable.
InfoSeek GO Network is a new brand that brings together the very best of the Internet in one, easy to use place.
My favourite Sites
Mxtabs This website is to get tabs to learn songs on the lead guitar, bass guitar and the drums.
Tabcrawler This is yet another website to get tabs.
Jacko's Website This is a website by my mate Lee Jackson it is just the basic crack about PS2 games and some kick ass photo's. Be sure to sign his guestbook.
Piedog This website is to buy musical instroments and accesories.
Funky Pages This is just a class website with loads of funny video's, games, picture and some other crazy shit.
Joe Cartoon This website is the same idea as the site above but all the video's are cartoons. ( if you couldnt guess that yourself)
The Colony This is one of my mates brothers band site. It tells you all about the band and it has some other cool shit, check it out and sign the guestbook
Ishka This site is my brothers band homepage just the basic crack about them and that eh. The site isnt up yet but i'll inform you right away when it is.
Kirky's Site This site is liams website but again it isnt up yet and i'll inform you as soon as it is.